jubileumfeest quick 70 jaar
Zaterdag 29 oktober 2022
Oktoberfest Jubileumfeest op zaterdag 29 oktober
Dit jaar bestaat Quick Tennis & Padel 70 jaar! Wij vieren onze verjaardag graag samen met jullie, tijdens een groots Oktoberfest jubileumfeest op zaterdag 29 oktober! Vanaf het begin van de middag tot diep in de nacht vieren we feest met al onze leden, oud-leden, vrijwilligers en sponsoren. Wij zorgen voor de muziek, het eten én de drankjes. Dus trek die Dirndl of Lederhose uit de kast en zorg dat je erbij bent!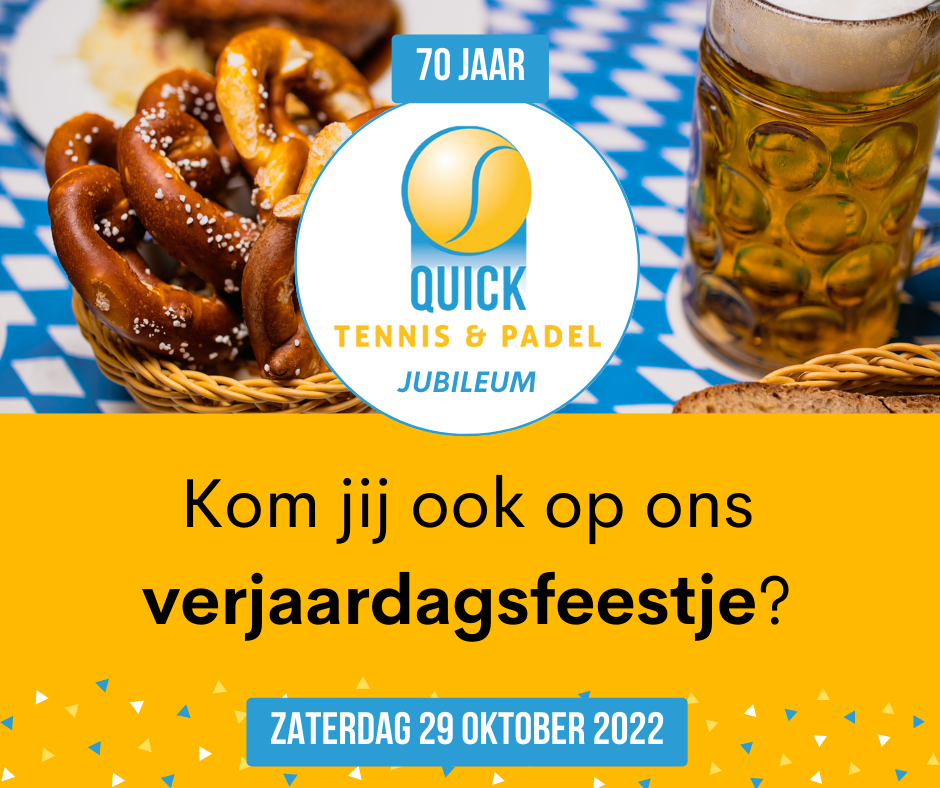 Uitgebreid feestprogramma
We hebben een uitgebreid middag, namiddag én avondprogramma met o.a. een ouder-kind toernooi, borrel en een spetterend avondfeest. Uiteraard allemaal in Oktoberfest-stijl!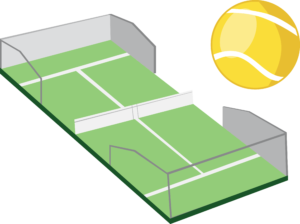 Middagprogramma
vanaf 14:00 uur
We beginnen de jubileumdag met diverse activiteiten voor onze jeugdleden, met o.a. een ouder-kind tennistoernooi (neem vooral ook je opa of oma mee), een springkussen en meer!

Receptie en buffet
vanaf 16:00 uur
In de namiddag proosten we op het 70-jarig bestaan van Quick Tennis & Padel en willen we een aantal leden en vrijwilligers in het zonnetje zetten. Aansluitend is er een Oktoberfest buffet met Duitse en Oostenrijkse lekkernijen – ook voor de jeugdleden! Eet je ook mee? Er is genoeg Bier und Bratwurst voor iedereen!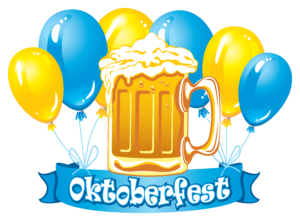 Avondfeest
vanaf 20:00 uur
Na het buffet kunnen de voetjes van de vloer en zal onze DJ de gekste Tiroler hits draaien. Het feest is natuurlijk pas compleet inclusief een aantal verrassingsactiviteiten – uiteraard in Oktoberfest thema.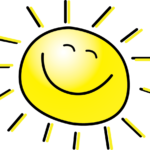 Zonnetjes van de vereniging
Tijdens het jubileumfeest willen we onze leden en vrijwilligers bedanken. Wie verdient het volgens jou om in het zonnetje gezet te worden? Laat het ons weten!
Jij bent er toch ook bij?
Trommel jouw teamgenoten, trainingsmaatjes of commissiemakkers op en vier met ons mee. We horen graag of je op ons verjaardagsfeestje komt! 
Aftellen tot het jubileumfeest!