Lees hier alles over de communicatie commissie. Word jij ook vrijwilliger?
De communicatie commissie
Ben jij gek op socials? Communicatief vaardig? Weet je precies hoe je berichten onder de aandacht brengt? En wil je bijdragen aan de groei en bloei van onze vereniging? Top, dan zoeken we jou voor de communicatiecommissie.
Wat ga je doen?
Je beheert onze social mediakanalen, website en maakt soms een flyer;
Je bent verantwoordelijk voor de communicatie van clubnieuws naar leden;
Een nieuwsbrief? Yes, die hebben we ook. De commissie verstuurt hem één keer per maand;
Je beheert het clubnieuws in de KNLTB ClubApp;
Je ontwikkelt onze huisstijl, opmaak en zorgt voor herkenbaarheid in de communicatie.
Dat doe je natuurlijk niet alleen…
Word jij lid?
Of wil je meer weten? Neem dan contact op met Marlyn!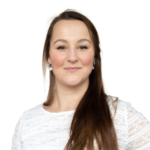 Daarom zoeken wij voor onze externe kanalen: Iemand die bekend is met alle social mediakanalen. Facebook, Instagram en andere socials zijn jouw werkterrein! Je gaat de content op onze website en social media kanalen beheren. Binnen de vereniging ben jij het aanspreekpunt voor onze externe communicatie.
Daarom zoeken wij voor onze interne kanalen: Talenten die het leuk vinden om in de pen te klimmen en content te bundelen tot één geheel! Commissies leveren content bij jou aan en jij verspreid het binnen de vereniging. Via onze nieuwsbrief, de KNLTB ClubApp of misschien wel via blogs en vlogs houd je onze leden op de hoogte van al het nieuws binnen de vereniging.
Tijdsbesteding
Gemiddeld circa 1 uur per week. Het moment waarop de activiteiten worden uitgevoerd is grotendeels zelf te bepalen.
Wie zoeken we?
Voor deze commissie zijn wij op zoek naar 2 personen die samen verantwoordelijk zijn voor alle communicatie binnen onze vereniging. Heb je vragen over deze commissie? Neem dan contact op via info@quicktennis.nl.
Interesse?
Wij hopen jou op korte termijn te mogen verwelkomen binnen ons enthousiaste team van vrijwilligers! Help de club en meld je snel aan!