Lees hier alles over de technische commissie. Word jij ook vrijwilliger?
De Technische commissie
Het sportieve hart van onze vereniging! Wil je recreatief wilt spelen? Of trainen? Een clinic volgen? Achter de schermen is de technische commissie druk bezig om dit allemaal te faciliteren. Van de indeling van trainingen tot het baanbeleid op al deze aspecten drukt de technische commissie haar stempel.
Zit jij vol goede ideeën over het trainingsaanbod of zie je kansen hoe we nog meer leden actief naar de banen kunnen trekken? Super, de stap naar deze commissie is snel gemaakt!
Wat ga je doen?
Je denkt mee over het trainingsbeleid
Met de commissie ben je het aanspreekpunt voor onze padel- en tennistrainers
Je coördineert de indeling en planning van de senioren trainingsgroepen
Je gaat over het baanbeleid, baantijden, baanverhuur
Je bent het aanspreekpunt voor de competitieleiders (VCL)
Samen met de jeugdcommissie geef je invulling aan het technische beleid voor de jeugd
Word jij lid?
Of wil je meer weten? Neem dan contact op met Niels!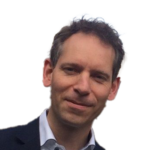 De basis van deze commissie is aanwezig maar het kan altijd beter…
Daarom zoeken wij voor de technische commissie: Tennis en/of Padel fanaten die het leuk vinden om eraan bij te dragen dat ieder lid kan trainen, recreatief en prestatief kan tennissen of padellen! Je bent goed in plannen, organiseren en samenwerken met anderen (bijv. trainers, commissies).
Tijdsbesteding
De gemiddelde tijdbesteding zal variëren, maar reken gemiddeld op 1 uur per week, waarbij er weken zijn dat er niets hoeft te gebeuren en weken waarin er wat meer taken liggen. Het moment waarop de activiteiten worden uitgevoerd is grotendeels zelf te bepalen.
Wie zoeken we?
Ter uitbreiding van deze commissie zijn wij op zoek naar minimaal 2 personen die samen met Niels te Boekhorst invulling aan het technische beleid van onze vereniging willen geven. Heb je vragen over deze commissie? Neem dan contact op via tc@quicktennis.nl
Interesse?
Wij hopen jou op korte termijn te mogen verwelkomen binnen ons enthousiaste team van vrijwilligers! Help de club en meld je snel aan!