Lees hier alles over de vrijwilligerscommissie. Word jij ook vrijwilliger?
De vrijwilligerscommissie
Van het organiseren van jeugdactiviteiten, competitie, inloopavonden, bardiensten tot het onderhoud van het park overal zijn vrijwilligers voor nodig. Als vereniging kunnen wij niet zonder en daarom is het belangrijk dat we een brede groep vrijwilligers hebben. De vrijwilligerscommissie is de verbinder in de vereniging tussen de commissies, vrijwilligers en de leden. Je zorgt voor de invulling van de commissies en de juiste match met vrijwilligers!
Vele handen maken licht werk, dus weet jij onze leden enthousiast te maken voor vrijwilligerswerk? Meld je dan snel aan voor de vrijwilligerscommissie!
Wat ga je doen?
Enthousiasmeren van leden voor vrijwilligerswerk
Bijdragen aan de ontwikkeling van ons vrijwilligersbeleid
Werven en coördineren van vrijwilligers
Organisatie van activiteiten en acties voor werven van vrijwilligers
Samenwerken met andere commissies om vrijwilligers optimaal in te zetten
Word jij lid?
Of wil je meer weten? Neem dan contact op met Erik!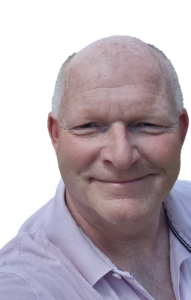 Door de groei in leden en activiteiten hebben wij meer vrijwilligers nodig en zijn alle handjes welkom!
Daarom zoeken wij voor de vrijwilligerscommissie: Iemand die onze leden motiveert voor vrijwilligerswerk. Vrijwilligerswerk is geen moeten maar mogen! Je bent enthousiast, communicatief vaardig en weet hoe je mensen enthousiasmeert. Iedereen heeft kwaliteiten, ben jij onze "matchmaker" die onze leden koppelt aan de vrijwilligerstaken die bij hem of haar past?
Tijdsbesteding
De gemiddelde tijdbesteding zal variëren, maar reken gemiddeld op 4 uur per maand. Het moment waarop de activiteiten worden uitgevoerd is grotendeels zelf te bepalen.
Wie zoeken we?
Voor deze commissie zijn wij op zoek naar minimaal 2 personen die de bovenstaande taken van de vrijwilligerscommissie willen oppakken. Heb je vragen over deze commissie? Neem dan contact op via secretaris@quicktennis.nl.
Interesse?
Wij hopen jou op korte termijn te mogen verwelkomen binnen ons enthousiaste team van vrijwilligers! Help de club en meld je snel aan!