Lees hier alles over de 'Warm Welkom' commissie. Word jij ook vrijwilliger?
De Warm Welkom commissie
Hoe kan ik banen reserveren? Waar moet ik mij opgeven voor trainingen? Kan ik competitie spelen? Nieuwe leden hebben vaak veel vragen over hoe alles in zijn werk gaat bij onze vereniging. De Warm Welkom commissie is het eerste aanspreekpunt voor nieuwe leden en zorgt ervoor dat nieuwe leden zich snel thuis voelen bij Quick Tennis & Padel.
Aandacht werkt. Overal en altijd! Vind jij het leuk om nieuwe leden wegwijs te maken? Dan ben jij degene die we zoeken voor deze commissie.
Wat ga je doen?
Je bent het eerste aanspreekpunt voor vragen van nieuwe leden
Je maakt nieuwe leden wegwijs binnen onze vereniging
Organiseert informatieavonden voor nieuwe leden
Denkt mee over een nieuwe welkomstmail en welkomstpakket
Word jij lid?
Of wil je meer weten? Neem dan contact op met Erik!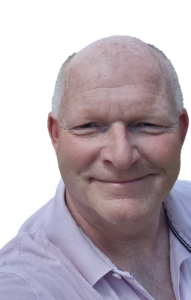 Een eerste indruk kun je maar één keer maken en wij willen een goede eerste indruk maken op alle nieuwe leden!
Daarom zoeken wij voor de Warm Welkom commissie: Vrijwilligers die het leuk vinden om sociale contacten te hebben met nieuwe leden! Je neemt initiatief en onderhoudt deze contacten middels WhatsApp, e-mail of uiteraard gewoon tijdens activiteiten bij ons op de vereniging!
Tijdsbesteding
De gemiddelde tijdbesteding zal variëren, maar reken gemiddeld op 2 uur per maand, waarbij er weken zijn dat er niets hoeft te gebeuren en weken waarin er wat meer taken liggen. Het moment waarop de activiteiten worden uitgevoerd is grotendeels zelf te bepalen.
Wie zoeken we?
Voor deze commissie zijn wij op zoek naar 5-10 personen die onze nieuwe leden wegwijs willen maken binnen onze vereniging. Heb je vragen over deze commissie? Neem dan contact op via secretaris@quicktennis.nl.
Interesse?
Wij hopen jou op korte termijn te mogen verwelkomen binnen ons enthousiaste team van vrijwilligers! Help de club en meld je snel aan!