Blijf op de hoogte van al het nieuws rondom Quick Tennis & Padel in Oldenzaal. Lees hieronder onze nieuwsberichten of bekijk onze voorgaande nieuwsbrieven.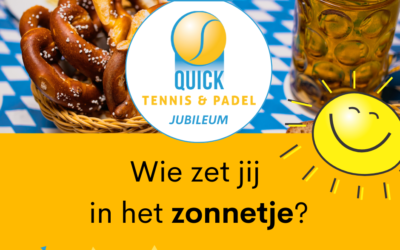 Tijdens het jubileumfeest willen we onze leden en vrijwilligers bedanken. Wie verdient het volgens jou om in het zonnetje gezet te worden?
Lees meer
Je kunt weer meedoen aan de interne competitie in februari en maart! Schrijf je via de KNLTB Match App in voor tennis of padel en doe mee!
Lees meer